Listening is exercise for the mind.
It is not easy. Learn to listen.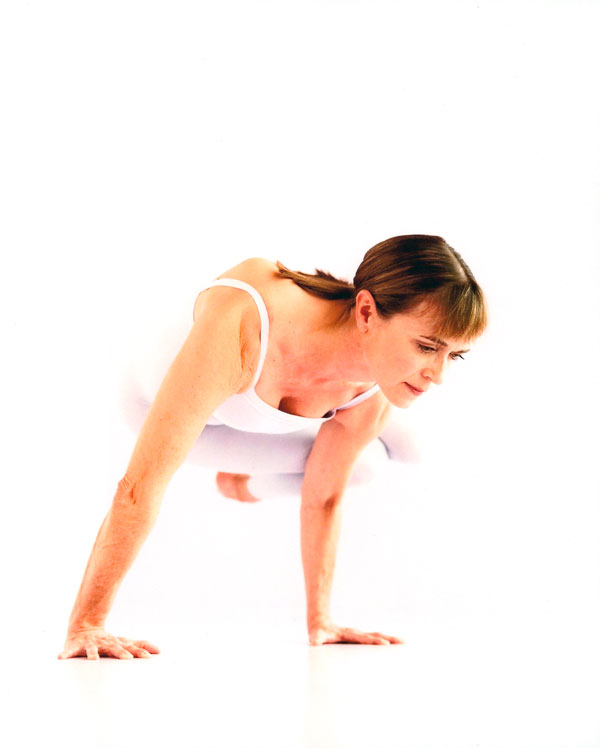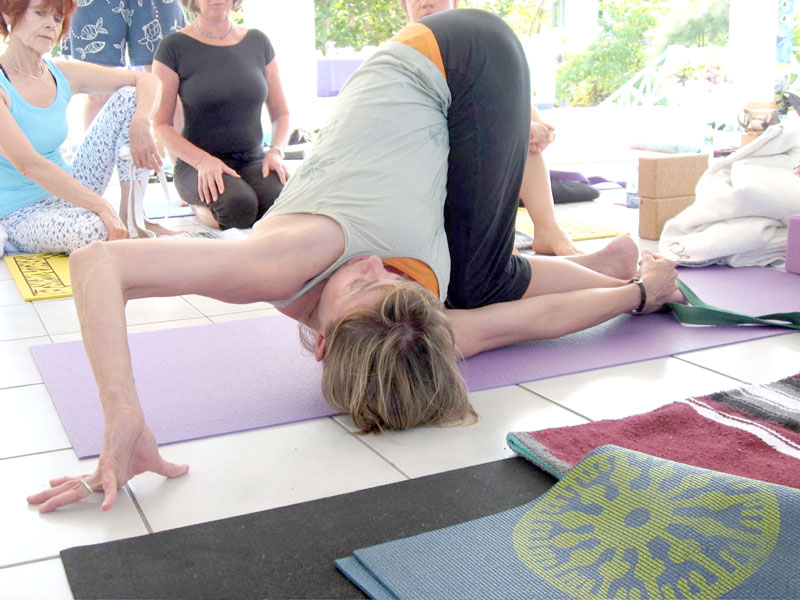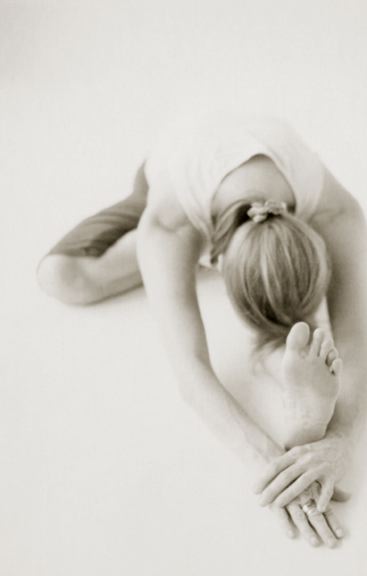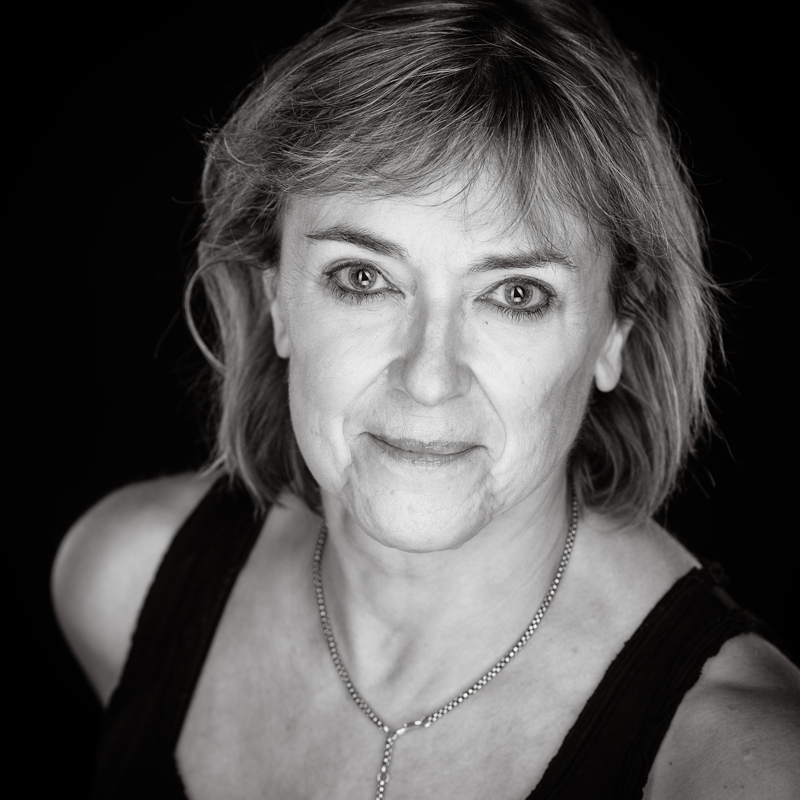 Links
Here are links to Down Under Yoga where I teach when in Boston, a few local Boston area studios and teachers who are long timers in my community, as well as the websites of fellow yogis of my generation who I have most admired, taught, and studied with through the years. Stellar elders.
About
I'm often asked how I got into yoga so here's my yoga story…
I have been active all my life.  I took ballet lessons for years and in college got into road cycling; a sport I adore to this day. The pleasure I got from moving probably saved me since it was the memory of exercise that rescued me from becoming a couch potato once I graduated college and began sitting at a desk for 8 hours a day.
During college I, like many of my generation (late 60s), took a turn into the hippie world.. Within weeks of graduating from college and disheartened by the war in Vietnam I headed for London.  What a wonderful place that was, especially in the early 70s!  I embraced all that London had to offer and it offered a lot.! I loved every second of it but exercise pretty much stopped.  After a couple of years of this behavior I was in pathetic shape physically and had gained about 25 lbs. Yearning to move again I decided to find an exercise class.  A friend suggested yoga but picturing incense and swamis sitting in lotus pose I was not enthused.  In a true twist of fate, the only exercise class at my local adult ed center in Birmingham, England (where we were living while my boyfriend was in grad school) was in yoga so I reluctantly enrolled.  My first yoga teacher, Elizabeth Keeble, made yoga appealing and even saw some promise in me. With her encouragement I dove into the practice.  When we moved back to London she sent me to Penny Nield-Smith, a truly wonderful woman with whom I studied for years. Penny taught the same sequence of poses every class (common now but not then) and I credit her for laying a strong foundation of asana and rational sequencing that has served me well.
Pretty soon I was attending a yoga class at least four times weekly and beginning to practice at home.  When I asked her about learning poses I'd seen in BKS Iyengar's book, Light on Yoga, Penny suggested I seek out Kofi Busia in Oxford; so off I went. I began going to Kofi's challenging weekend workshops pretty regularly, traveling up by train and staying at a hostel. Those weekends were mini immersions for me.  I would go to class, then to my room to read and practice.  It was there I first read the Yoga Sutra of Patanjali and the Bhagavad Gita and begin to understand that yoga was more than poses.  I also started taking classes from Vera Sida, a remarkable woman, who had started practicing yoga in her 50s when she became intrigued by a book on yoga that she was binding in the factory where she worked! She took me under her wing and offered me my first job teaching.  Looking back on it I was woefully unprepared but I loved it and began to dream about quitting my job.
In 1978 my husband and I decided to move to Boston where I connected with the small but enthusiastic yoga community. In 1980 after my daughter Sarah was born I opened a small yoga school, The Yoga Studio, on Beacon Hill that flourished for 25 years until I lost my lease and became a yoga nomad. After a few years in Cambridge I settled into a sweet studio in Brookline Village, where I also lived, and stayed for 8 years until I lost that lease too!  Serendipity brought Justine Cohen to my door and her offer to join the staff at Down Under Yoga allowed me to easily transition to a new studio that was convenient to both me and my students.
I've watched yoga grow and change in ways I could have never imagined when I couldn't resist its call back in 1972 and few people had ever heard of it – especially my parents who were aghast at my decision to cast my fate to the wind and teach yoga!
Over the years my yoga practice has continued to evolve.  Informed and fulfilled by Iyengar yoga for many years though by the mid 80s I began to yearn to explore other viewpoints. I found myself particularly drawn to the inner, exploratory work of Angela Farmer. Her gift at helping students break up old patterns was just what I needed at the time.  She urged me to listen to and follow my own voice and guidance; a voice she said that was strong, authentic, and waiting to be heard. With some trepidation I made the decision to trust that voice and have pretty much followed it ever since.
My greatest delight in yoga is that the practice stays fresh and continues to inform and inspire me nearly every day. I continue to marvel at how this simple and practical system taps such deep places within that sustain in me in the good and not so good times.  I am also forever grateful that I make my livelihood doing something I truly love with students that I also love and who have stuck with me, and yoga, over the years Seeing a room of familiar faces on my visits to Boston always warms my heart.
In late 2016, after 42 years of teaching multiple weekly classes and travelling around the world to teach workshops, I made the decision to step back.  Though bittersweet, I gave up weekly teaching and most workshops.
And off I went to Durham, NC, a funky, little city I've grown to love, to be near my family, watch my grandsons grow, read more, enjoy a garden, lightning bugs, and the southern tomatoes that I have missed since leaving Tennessee all those years ago. For now, I go up to Boston for regular weekend teaching trips, continue my Martha's Vineyard retreat and, of course, The Yoga Vacation in Jamaica. So, stay in touch.
Golden Quotes
Accolades from Students
Barbara has an extraordinary way of breaking down challenging postures step by step, and using each progression as conscious preparation and warm up for the next step; therefore, each step or modification becomes an asana within itself. Honestly, it is this "foreplay" that is interesting, not the final pose. —M.M.
I find your sequencing and pace can bring me to places like no other. —K.F.
I truly believe that the same amount of body work could not have given me as much as the 10 hours of your guided yoga did. I felt and still feel opened and reconnected in a very deep, healed way. Thank You!
I tried to put into words what I appreciate about you...it's some combo of discipline and originality/inspiration/experience...whatever it is, it is unique, gifted, and the pearls are appreciated by the swine. —S.E.
In my thoughts, often during meditation time, I must have written 50 letters a year, each one filled with gratitude at my good fortune to have had you as my first and primary yoga teacher; to continue to benefit from your stellar teaching and example; to have been inspired into and encouraged to grow and blossom with work I can't imagine loving more. —J.S.
… Your class is always a high point of my week. You are the best (of many wonderful) yoga teachers I have ever had-- wondrous really. Thank you for everything you've given me. —J.B.
You're the best and studying, practicing, listening, to you rings true and always leaves me full and in touch w myself and breathing in my heart. —A.B
Really, I think you are a genius. —M.Mc.
Just wanted to thank you for the fabulous journey taken with your guidance, wisdom, patience and kindness during class I really did feel like I went somewhere and came back refreshed and renewed. —N.C.
Thank you for bringing inspiration and hope back into a practice that was feeling a little bland for me before I started working with you. I'm back at that place where I feel like I still have so much to learn. It's all kind of a mystery and a little bit unfolds every time I come to your class. Backbends don't hurt anymore, I'm learning how to stand properly, I can see and feel the poses much more clearly. The list goes on. —S.B