Yoga with Barbara Benagh
Vineyard Arts Project
Edgartown, Martha's Vineyard
May 16-20, 2024
---
Join Barbara for a long weekend of yoga practice, community, and the beauty of Martha's Vineyard in the spring. This residential course includes yoga classes, room, and catered gourmet meals. The retreat begins on Thursday afternoon with a yoga practice following by dinner. Breakfast is available each morning before a 2 1/2-hour class. After lunch at VAP, the day will be free until the 90 minute afternoon class. The retreat ends with a short 90 minute morning class on Monday.
For residents, breakfast will be self-serve each morning. Lunch will be catered Friday, Saturday, and Sunday. Because we will be in Edgartown with its dazzling array of restaurants, dinner is included on Thursday and Sunday evening only so you can explore. There is a large kitchen that students are free to use when the caterer is not there.
In your free time roam the quaint streets of Edgartown or explore the Vineyard's many beaches and walks.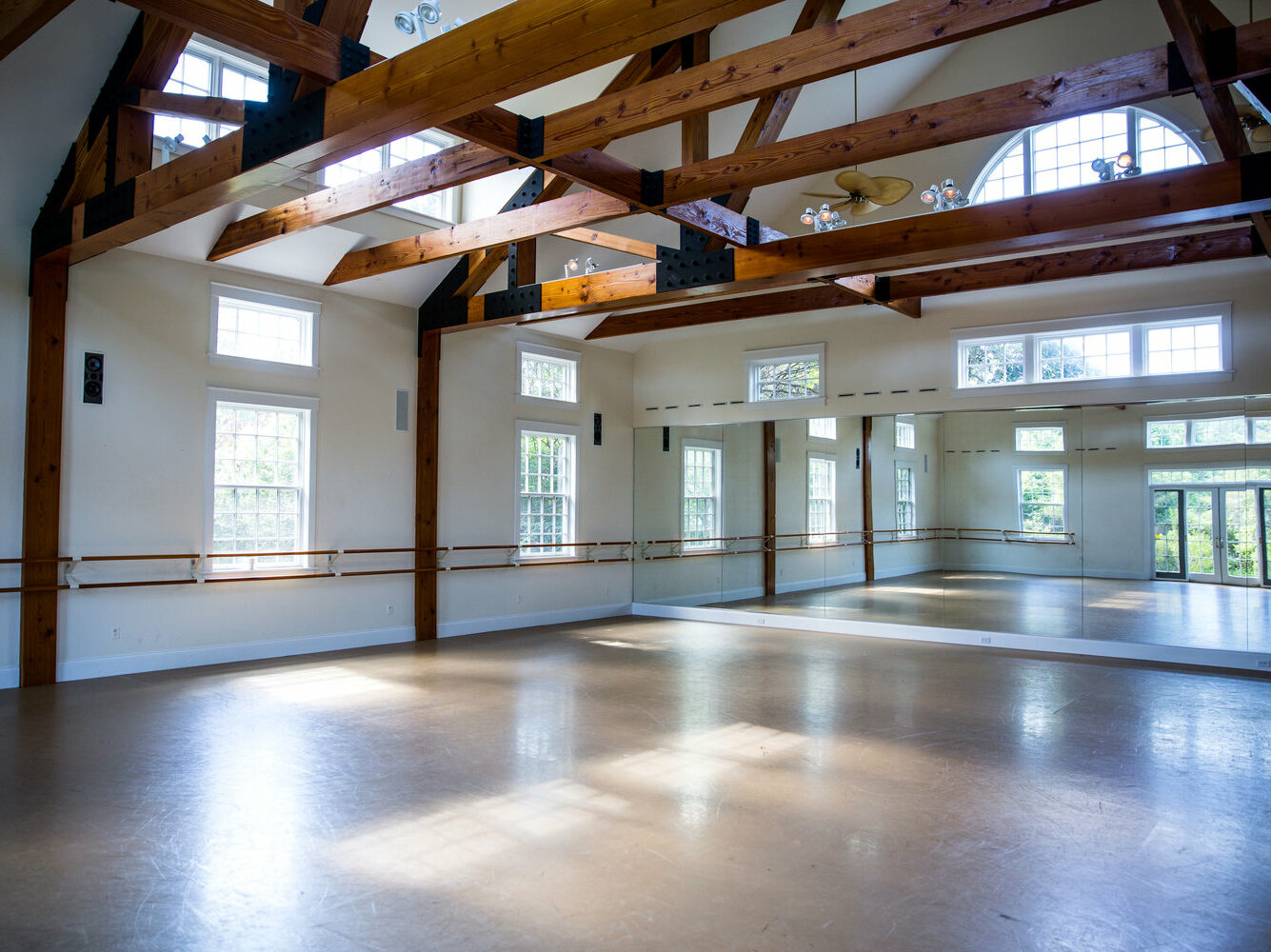 Packages
Single Occupancy Package TBA
Includes single occupancy lodging Thursday, May 18-Monday, May 22, 2023, the meal plan, and eight yoga classes. The retreat begins with class at 4pm on Thursday and ends with a class from 9-10:30 on Monday morning.
Transportation is not included.
Double Occupancy Package TBA
Same as single occupancy but for sharing. These rooms are for guests registering together for a share. We can also accommodate a companion who isn't taking yoga classes. Please ask for details.
Triple Occupancy TBA
Same as single occupancy but for sharing. These rooms are for 3 guests registering together for a share.
Yoga Classes Only TBA
There will be a limited number of spaces available to students staying off campus. There is no option for taking single classes. There will be an option to participate in meals plan. Single meals are not available.
Meal Plan TBA
For those attending Class Only, there is the option of joining us for meals. The caterer does one off reservations. so let us know if you want just lunch or dinner. You are also welcome to bring take out and sit down with us to break bread.
---
Come prepared for the warm days and cool nights typical for late May in New England! There are yoga props in the spacious studio, however, Barbara recommends bringing a mat, blanket, 1 or 2 blocks and a strap. There will be ample space for social distancing. The classes will be geared for experienced students and teachers and will incorporate asana, movement, breath work, conversation and meditation for a long weekend luxuriating in yoga.
Registration will open registration on December 1, 2023. Please let Barbara know if you are new, or returning, and want to wait list for that date.
Travel to Martha's Vineyard is typically a 45-minute car ferry from Woods Hole to Oak Bluffs or Vineyard Haven. There are also daily flights to the island.
http://steamshipauthority.com/
https://mvyairport.com/airlines/