Join Barbara for a long weekend of yoga, nature and community October 20-24, 2022 in peaceful West Tisbury on Martha's Vineyard. This residential course includes yoga classes, single and double occupancy rooms plus gourmet meals at Lambert's Cove Inn & Farm, one of the island's most popular inns and restaurants. The retreat begins on Thursday afternoon with a yoga practice followed by dinner. Breakfast is served each morning before a 2.5 hour class. After lunch, the afternoon will be free until until the afternoon class followed by dinner.
In your free time enjoy the inn's 7 acres, farm and hot tub or unwind on serene Lambert's Cove Beach or with a walk to Ice House Pond.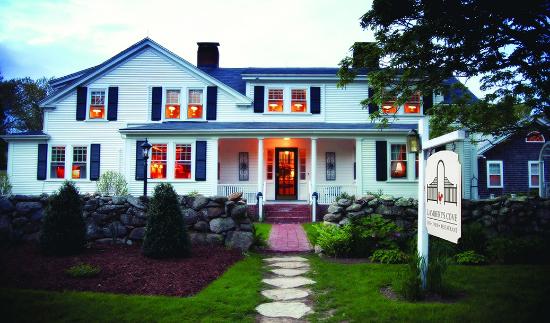 Single Occupancy Package TBA
Includes single occupancy lodging October 20-24, 2022, meals and yoga classes ending Monday morning. Transportation is not included.
Double Occupancy Package TBA
Same as single occupancy but for couples. A couple of rooms have two beds and can be reserved by 2 people coming together. We can also accommodate a companion who isn't taking yoga classes. Please ask for details.
Yoga Classes Only TBA
There will be a limited number of spaces available to local residents. There is no option for taking single classes. There will be an option to participate in meals.
Come prepared for cool weather appropriate for autumn in New England! Most importantly, you need to bring your own yoga props. Barbara recommends a mat, blanket, 1 or 2 blocks and a strap. The classes will be geared for experienced students and teachers and will incorporate asana, movement, breath work and meditation for a long weekend luxuriating in yoga. If there is interest, time will be made for in depth inquiry into topics ranging from the philosophical to the therapeutic.
This retreat will meet in person. REGISTRATION WILL OPEN IN THE SPRING. Email Barbara (barbara@yogastudio.org) and she will give you more info.